---
August 28th, 2007
Where do you think this is?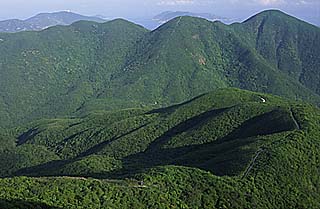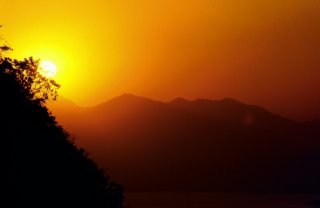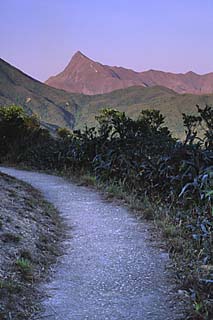 After almost four months away from Hong Kong, what a delight it is to be back. Just the other day, I was sitting, as I often do with Angie, on the balcony of our Hong Kong apartment.
The night sky was dark blue, almost black, as it should be. Planes flying overhead twinkled smartly. Hong Kong's sky scrapers seemed to touch the low-hanging, white clouds and made them light up against the sky. Cicadas chirped while the birds were asleep, resting in anticipation of the morning chorus that always accompanies my breakfast in the summer months.
Hong Kong is, today, China's most brilliant city.
It has oceans, lakes and mountains in abundance. It is a landscape so splendid it that makes any nature lover marvel at the unique blend of metropolitan bustle and natural beauty that is Hong Kong.
Hong Kong has people as hard-working as any in China, people who break their backs to make a living.
Hong Kongers are governed by the rule of law, something that their brothers and sisters across the border, can, for the time being, only envy.
Hong Kong has a financial system that the mainland can only dream of.
Hong Kong lies at the heart of the world's manufactory, the Pearl River Delta. Its future is bright.
I feel extremely lucky to be able to call it my home and anticipate the day when all of China, I hope, will be as transparent and radiate as brightly as Hong Kong, the Pearl of the Orient.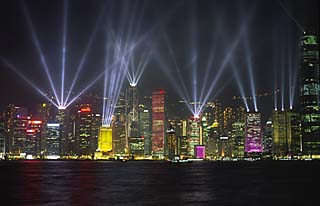 ***
This is the last entry about my unforgettable journey through China, but of course not the end of my writing or my life's adventures. If you'd like to stay in touch with me, please email me at xinyizhen88@gmail.com . I would love to hear from you, in English or Chinese.
***
Even though the above photos were not taken with my Nokia phone – they were taken a long time ago – it is still true that my journey would not have been possible without Nokia. Thank you.